Kenya is officially a gambling nation. This is a statement that is being quoted by many and the upsurge of gambling companies in the country is not helping either. Kenyans are being bombarded by gambling adverts on TV, radio, social media and newspapers. The major sector mostly affected is sports.
In her book Kenya@50: Trends, Identities and the Politics of Belonging, Dr Joyce Nyairo says it is fair to argue that in the past 10 years Kenya has become a nation of gamblers.
"Not only do promotional offers and lotteries, of all kinds, run by all sorts of corporates, dominate the media scape — from radio to TV, the dailies, the Internet and outdoor advertising — casinos have proliferated tenfold," the cultural analyst says in her book.
If Kenya has become a nation of gamblers, nowhere has this been reflected than in sports betting, which entails the activity of predicting sports results and placing a wager on the outcome.
According to outgoing BCLB chairman Prof Paul Wambua Musili, there are close to 30 licensed bookmakers with sports betting licences in Kenya.
The greater percentage of these are operators who run betting shops as well as casinos, which also hold sports betting licences.
Sourced from: http://www.nation.co.ke/sports/football/Betting-firms-cash-in-on-Kenyas-gambling-craze/1102-3067790-374h8f/index.html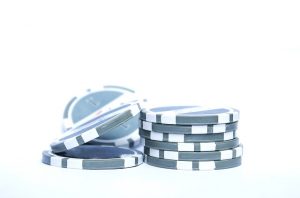 Just how bad is the gambling craze in this country? It is bad to the point that the political leaders are getting concerned. To them it is not a coincidence but a well calculated scandal to rob the public. If a gambling company in Kenya can sponsor an English team then that tells you the amount of wealth being accumulated by certain individuals at the expense of the masses is great.
And former Prime Minister Raila Odinga weighed in on the matter, terming gambling "a hustler philosophy. . . the next big scandal". Speaking exclusively to The Standard on Saturday from his Nairobi home, Raila blamed runway gambling on the glorification of "hustler philosophy" which extols quick primitive accumulation of wealth at the expense of other values. He said the hustler philosophy cannot grow the country but would instead kill the economy and impoverish millions while creating only a handful of hustlers. Intricate web He claimed senior people in the Jubilee administration are "deeply involved" in sponsoring creation of gambling monopoly, and in allegedly shipping the loot out of the country.
"If you got an average of six million people betting an average of Sh100 a day, that's about Sh600 million. It's no wonder they are able to buy stake in Hull City and buy kits for Southampton and Arsenal. It is no wonder money is being poured on our (CORD) leaders to sway them into Jubilee. We want proper regulation to make the industry competitive, ensure taxes are paid and our people are shielded from getting addicted to gambling," he said. Sportpesa, which signed a sponsorship deal with Hull City, has disputed the Sh6 billion figure. The betting company said in a paid-up advertisement in local dailies that the sponsorship amounts to £3 million per year (Sh400 million) for a period of three years.
Sourced from: http://www.standardmedia.co.ke/article/2000210992/gambling-is-kenya-s-next-big-scandal-raila-odinga-now-cautions
Everyone is gambling and there are those who gamble with their own future. So is the case of many who never win. The rosy picture painted when some gamblers hit the jackpot has persuaded many into gambling with money for personal development projects and even school fees. Some never take the loss quite well.
A Kenyatta University student has committed suicide in Migori County after losing a football bet.
The student was discovered hanging at his family's home in Uriri area on Wednesday evening with a suicide note explaining the action.
According to the note, the student decided to take his life after losing Sh80,000 meant for school fees which he had staked on a UEFA Euro 2016 match between Germany and Italy played last Saturday.
The student reportedly divided the money into two. In one bet, he placed Sh40,000 for an Italy win and staked the remainder on Germany win.
The game which ended in a draw in normal time meant that the student had lost both bets hence losing the whole amount for his tuition fee.
Confirming the incident, Migori police boss David Kirui stated that the learner who was in Nairobi when the game was played returned home and killed himself.
Sourced from: https://www.kenyans.co.ke/news/ku-student-kills-himself-after-betting-school-fees